Why Non-Fiction genres are cool
Despite being a fiction writer, I'm a big reader of non-fiction. Aside from biographies and history and art and everything else, I especially love 'how-to' books, 'self-help' books, and 'big idea' books because they offer a way to dive into someone else's brain for a while, and learn from them in a self-directed fashion.
This is my first foray into writing 'long-form' non-fiction. Stay tuned for updates!
Join the mailing list for updates about books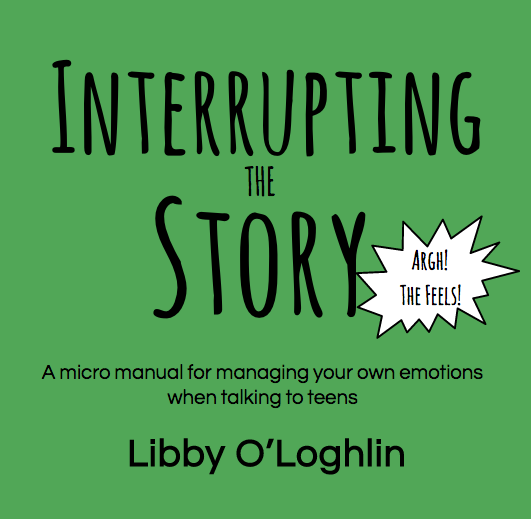 Interrupting the Story is a handbook I wrote for parents of teenagers, based on a few workshops I've run over the past few years.
It contains tips for re-framing the way we look at our kids, as well as a toolbox for managing 'the feels' (the emotions) that are present when in crucial conversations or conflict situations.
The manuscript has been through the Beta Reader phase, and I'm re-writing based on the feedback I received. I aim to have it released by the end of 2017.
If you'd like to stay in the loop for this one, please sign up for my mailing list, and I'll send information about progress and release dates.